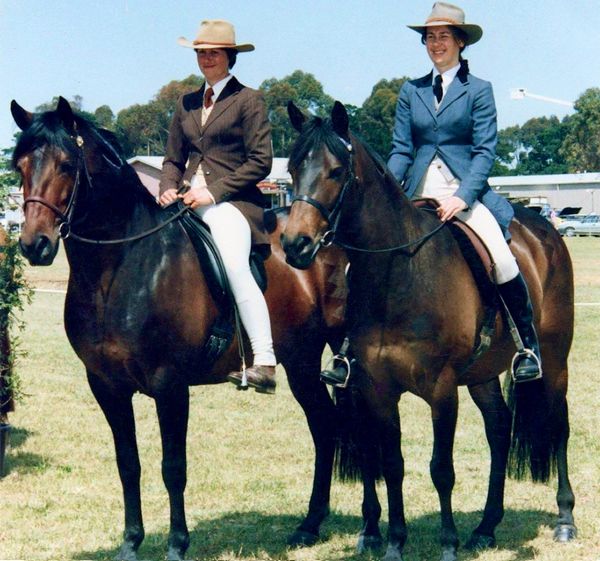 40+ YEARS OF PROVEN RESULTS - OUR HORSES AND THEIR SONS & DAUGHTERS BREED-ON, PRODUCING CHAMPION AFTER CHAMPION, AS PROVEN BY MAJESTIC SPANISH HORSES BEST BROODMARES. 

HALTER CHAMPIONS - TAKING ALL BEFORE THEM ... AND GOING ON TO PROVE THEIR WORTH UNDER SADDLE.
RIDDEN CHAMPIONS - TOO NUMEROUS OT NAME.
KNOWLEDGE OF GENETICS BEYOND ANY OTHER STUD BREEDER IN AUSTRALASIA.

1ST IMPORTERS OF A LUSITANO BRED HORSE TO AUSTRALASIA.
1ST IN COLOUR -
AMONGST OUR IBERIANS WE FEATURE PEARL & BLACK-CHESTNUT. 
AND OUR MINIATURES INCLUDE THE RARE CHAMPAGNE & MUSHROOM COLOUR.
1ST IN PERFORMANCE - OUR SISTER STUD PROUDLY PRODUCED THE 1ST P.R.E. TO COMPETE ON AN AUSTRALIAN DRESSAGE TEAM.