MAJODERO IS A PEARL SMOKEY-BLACK STALLION
MAJODERO R (IMP. USA) IS NO LONGER STANDING AT PUBLIC STUD.

IF YOU WANT A UNIQUE PEARL, OR PALOMINO COLT, PROGENY CAN BE PURCHASED FROM THE STUD.

OR YOU CAN CONTACT THE STUD TO SECURE A "DESIGNER BREEDING" USING ONE OF THE STUD'S BROODMARES.
SONS NOW AVAILABLE AT STUD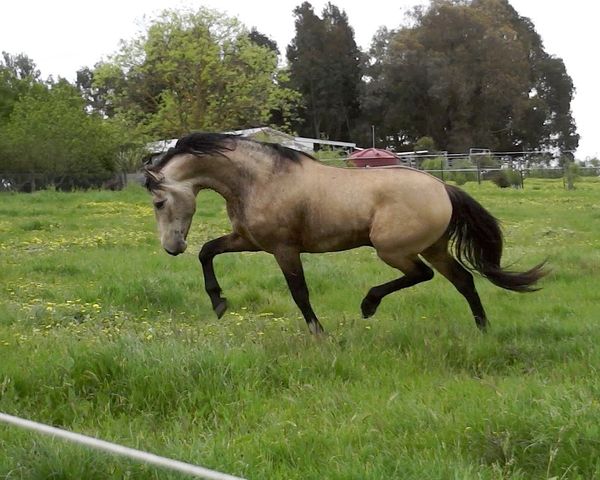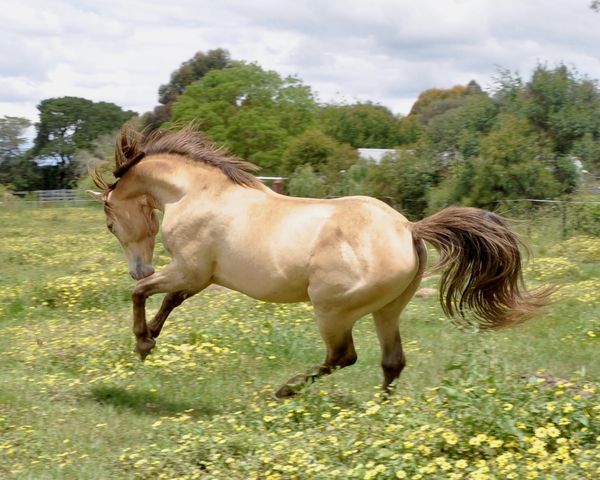 As you will see in the pictures below Majodero's colour is not what you think at first glance and it varies almost hourly, depending on the light.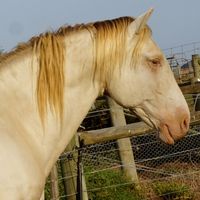 2001/5/30
A Genetic Treasure-Chest. Carries Black, Red, Cream & Pearl genes; And throws Dun characteristics to most of his foals. Probably inherited his Pearl gene from one of the renown Veiga Family's great Bullfighting stallions "Guizo". Who in turn has a pedigree of great Working horses tracing back to "Agareno" who is quoted ago be one of the Chief's of the Lusitano Breed.
Liver Chestnut ... So both her Black PRE parents must have been Red Carriers ♥️

by Lenguaje (Agente X Feria) ... Military School of Jerez Out of Nicea (Orador VI X Veneciame) ... Benitez and Domecq

A Lovera bred Stallion by Jardinero V (Nevado III X Jardinera VIII) ... from a long line of Isabel Merella Terry horses. Out of Junquita (Brincador II X Danzarina II) ... this dam line is that of the highest rated 5 STAR Laureate in the Spanish Book of Merits.