Magic Max - A magnificent Buttermilk Buckskin with "Correct War Horse" Conformation and Capabilities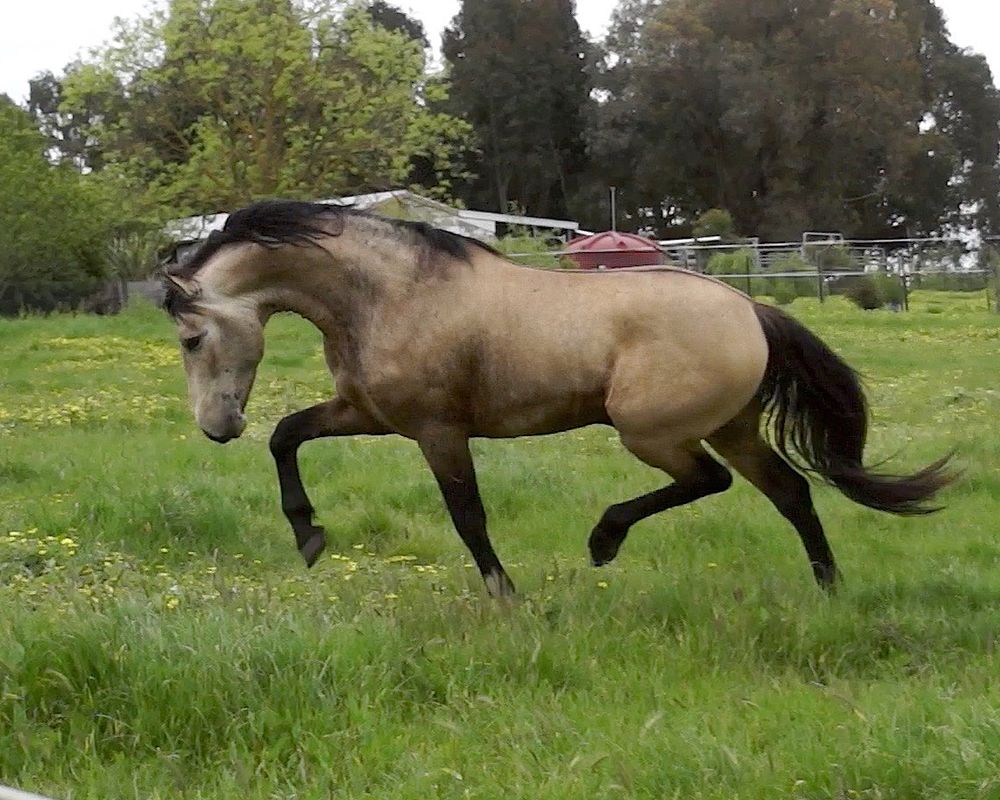 12 months of natural development; On Pasture Alone.

How often do you see that nowadays? ... A horse that HAS NOT been pushed (fed & physically conditioned) to develop faster. Yep, it's old fashioned; You might even say archaic.
That flat bone and the magnificent slope on his shoulder.