BLACK-BAY RABICANO PURE SPANISH (P.R.E.) STALLION IDEAL FOR "OPEN SHOWING" & PERFORMANCE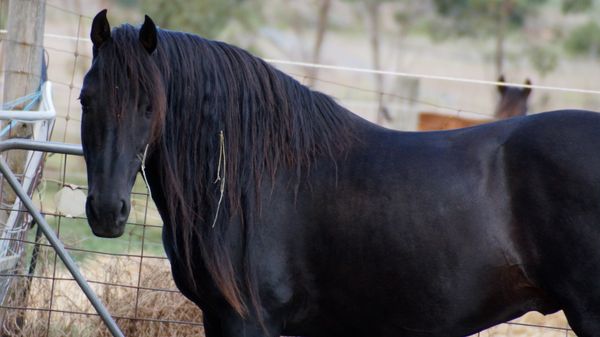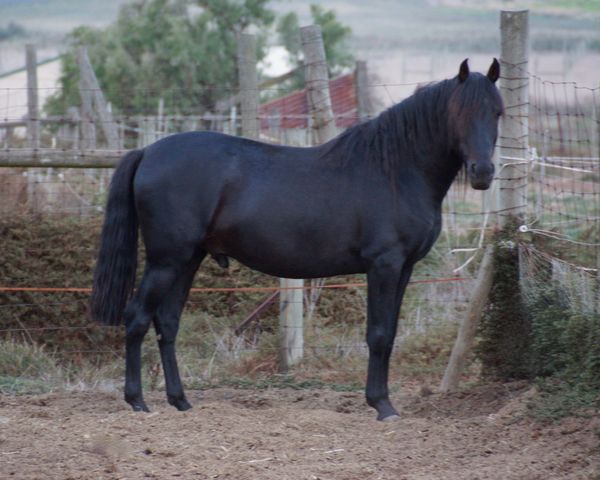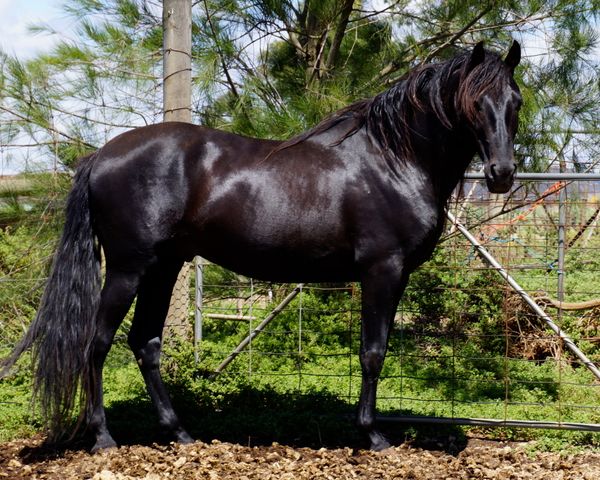 Here's a lovely Sire for producing Show Hunters & Dressage Ponies
Briefly:
Diablo has excellent conformation and will probably stand a very neat 14.3 & 3/4 like the brilliant uncle, Krecente, that he resembles so closely. There have been few Black Andalusian's of his quality in the country. In fact, I would go as far as to say, he is the prettiest Black PRE colt, bred in Australia to date. This means we are looking for a home that recognises all he has to offer and has a plan that will make the most of his looks, movement, work ethic, etc. etc. 
We think he's a great candidate for Western Dressage or Reining. If bred to Riding Pony mares he would produce excellent Dressage Ponies. Of course if you are looking at him for a younger rider, he could be gelded and in this case he would make a very nice Show Hunter.



..... MORE TO COME.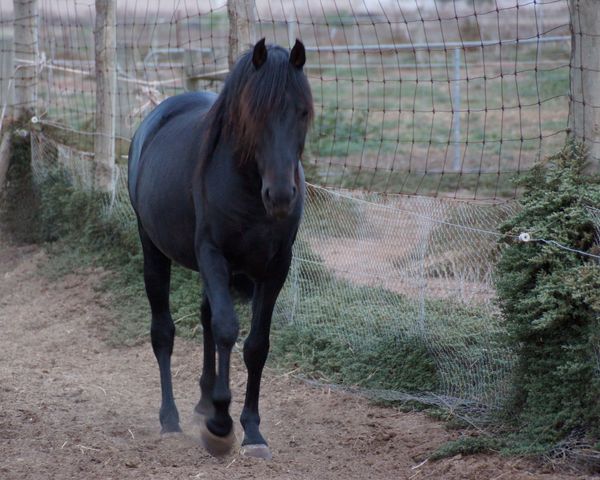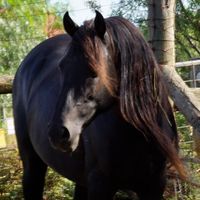 A handsome Bay, that has darken to near-Black, with long flowing locks. Typical of an Escalera bred horse ... One of the few horse's in Australia that can trace to an import on every line of his pedigree, within four generations including the first horse in the Australian Studbook. What's even more unique, is these imports represent three separate era's, of breeding in Australasia.
2002/4/7

16.1h.h. A linebred, 100% Escalera stallion, with over 450 years of Pure Spanish Performance Horse Breeding underpinning his pedigree.

100% Escalera Gremlin Farms matriarch - producer of multiple USA Champions including the highly prized Navarre GF

The most prolific producer in the Australian Andalusian herd. Some discrepency in his progeny being over 16h.h. & mostly Bay prior to 1982. Then only producing Grey horses around 15.2h.h. after this date.

One of the first & few daughters of Bodeguero (imp. Spain). Out of Bizarra VII (imp. Spain).

Taproot mare for Black colour gene. Founded an extremely fertile line of horses in Australia.