WALKTALL MINIATURE HORSE STALLIONS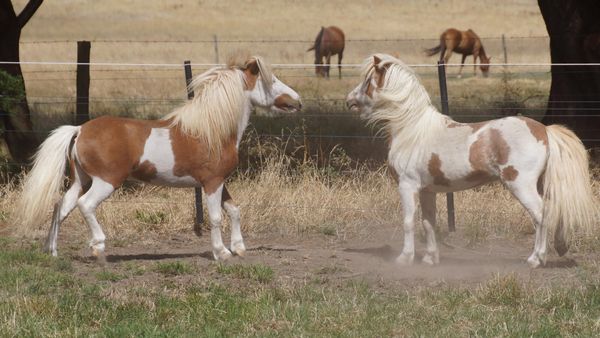 Senior Stallion At Stud//For Sale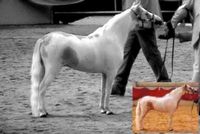 Loud Frame Overo stallion with at least 75% USA Bloodlines.
MHAA Reserve National Champion at Halter, first time shown.
Proven produce of "Elegant Horses", with Big, Expressive, Movement.
Service Fee ~ $440 plus Vet & Agistment.
La Vista Rowdy Remark (imp. USA)

Blue Gable's Silver Figurine - NZ

Dell Tera's Paycheck (imp. USA)
Junior Stallion At Stud//For Sale
2012
An impressive young stallion with Moderate Splash-White markings on Rich-Chestnut ... He is a really nice type with the Correct Conformation everyone is looking for. Has the strong substance and short coupling to suit either Miniature Pony or Miniature Horse mare's.
Service Fee ~ $440 plus Vet & Agistment.
Colt Progeny ~ Young Stallions For Sale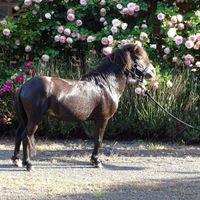 2011
Sooty-Pangaré-Buckskin with Incomplete Splash White markings, including Blue eyes.
A Splash-White//Sabino, Sooty-Buckskin who consistently produces dazzling Blue-eyed foals. This stallion is the most superb moving Miniature Horse you will ever see. He remains a memorable MHAA Winner, having achieved Reserve National Champion Small Horse in Harness, the only time shown. This spunky little stallion is as good as an import being 100% US; And a product of "the most desirable imported bloodlines".

PROGENY AVAILABLE Henry's last 2 colourful colts are currently for sale ~ If you are looking for quality, this is an opportunity not to be missed.