THIS IS THE 1st CHAMPAGNE ANDALUSIAN IN AUSTRALASIA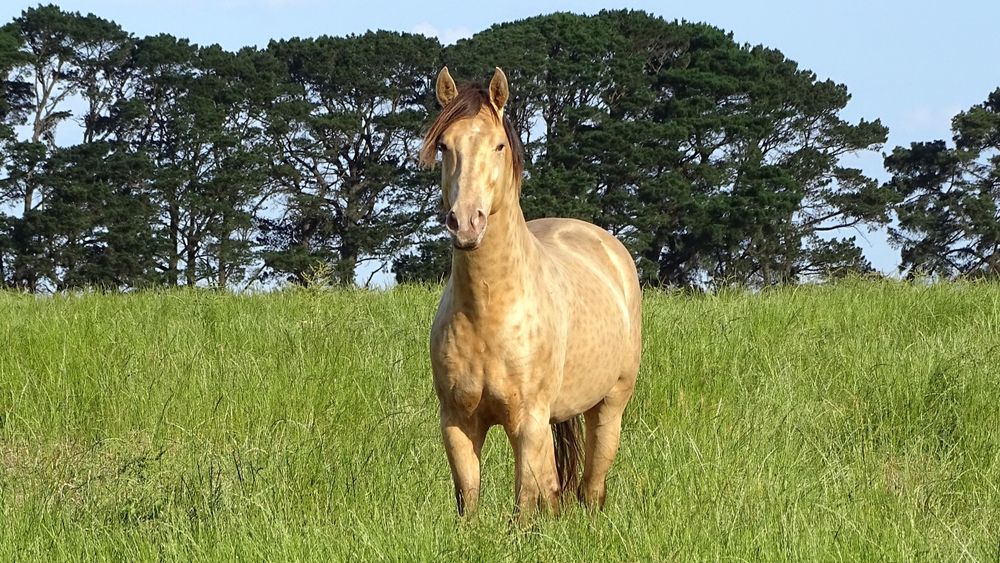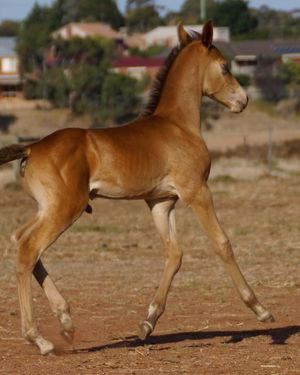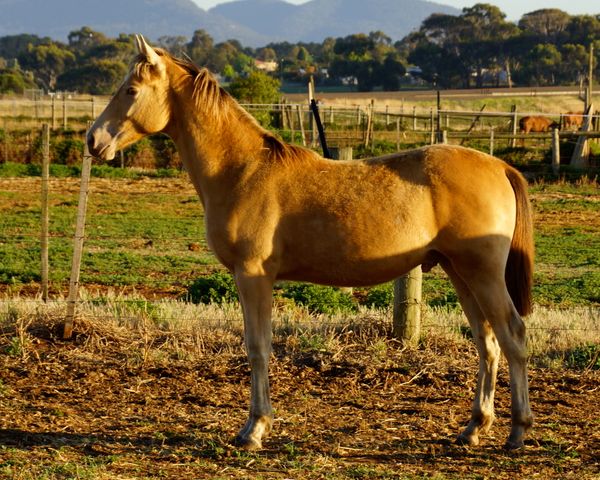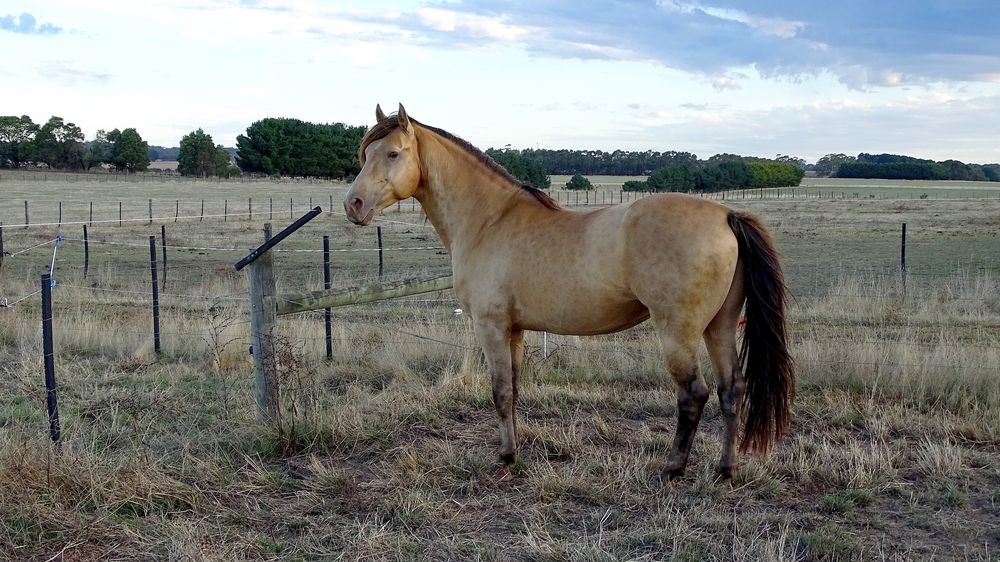 2014/2/15
Born with an Iridescent Gold Coat and dynamic Blue-eyes. We are thrilled to have bred the first Champagne coloured Andalusian and even more excited that he carries the rich depth's of his sire's and grandsire's Black-Chestnut.
Will not be placed under saddle, due to the remaining affects of a severe illness which was contracted during the Whooping Cough epidemic, in the winter of 2010.

17.2h.h. Non-fading Black with a magnificent temperament. Exported.

Champagne mare bought from saleyards as a yearling. Now an elegant galloway with the loveliest of temperaments.

Probably sired by a Champagne coloured QH, imported from the USA. It is thought that "3 Bars Cajun Doc" is the most likely her sire; But she could also be by Pepe Buck or there's a remote possibility she has an Appaloosa heritage.